Administrative Rules – United States of America
Definitions vary among the jurisdictions (states, the federal government, territories, protectorates, etc.).
Definitions
"Register, Bulletin, or Journal" refers to publications which may contain notice only, or full text of proposed and adopted rules, and may contain other types of government notices.
"Code or Administrative Code" refers to publications which contain all effective, codified administrative rules.
"Manual" refers to the guidance document used to assist rulewriting agencies. Some states, territories, or protectorates may reference a manual as Filing Instructions, Instructions Manual, or Rulemaking Handbook or Manual.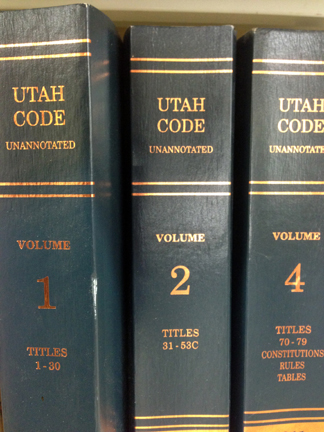 States, territories, protectorates in alphabetical order
Please note that the link to "Home Page" points to the home page of the agency directly responsible for receiving rule filings, publishing rules, or both. This may be a bureau or an office several layers down in the organization. When that agency does not have a home page, then there may not be a link to the home page, or the link may point to the agency next in line up the organization chart.
---
A
---
Alabama
Historical Note 
Updated 8/16/2021
Alaska
Historical Note 
Updated 7/12/2017
AMERICAN SAMOA
Home Page
Register
Code
Manual
Arizona
Historical Note 
Updated 9/6/2016; Updated 7/12/2017; Updated 7/10/2023
ARKANSAS
Home Page
Register
Code
Manual
---
CALIFORNIA
Home Page
Register
Code
Manual
Colorado
Historical Note 
Updated 7/14/2017
CONNECTICUT
Home Page
Register
Code
Manual
---
D
---
DELAWARE
Home Page
Register
Code
Manual
District of Columbia
Historical Note 
Updated 7/12/2017
F
---
Federal Government
Historical Note  
Updated 7/12/2017
FLORIDA
Home Page
Register
Code
Manual
---
G
---
GEORGIA
Home Page
Register
Code
Manual
GUAM
Home Page
Register
Code
Manual
---
H
---
HAWAII
Home Page
Register
Code
Manual
---
I
---
IDAHO
Home Page
Register
Code
Manual
ILLINOIS
Home Page
Register
Code
Manual
INDIANA
Home Page
Register
Code
Manual
Iowa
Historical Note 
Updated 7/12/2017
K
---
Kansas
Historical Note
8/21/17
Michigan