This page is dedicated to our ACR members and corporate members who are no longer with us.
If you know of any that should be remembered or have any pictures of those listed please contact the webmaster.
2014
In memory of Robert J. Colborn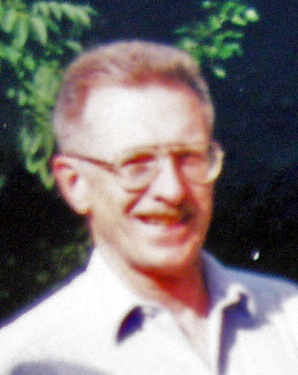 Published in The Capital on Jan. 28, 2014
Robert "Bob" J. Colborn, Jr., 77, of Cheverly, died January 23. Born March 12, 1936 in Salisbury to the late Robert J. and Marion (Tyler) Colborn, Bob was a graduate of Washington College B. S., University. of Rhode Island M.S., and University of Virginia J.D. As a member of the MSBA, he joined the Maryland Office of the Secretary of State and founded the Maryland Division of State Documents, where he served as Administrator from 1974-2001. He also founded the Administrative Code & Registers of NASS where he served as Executive Secretary and became the namesake for the annual ACR/NASS Innovation Award. As historian for the National Park Service from '63 to '64, he published the two reports key to the 1976 bicentennial restoration of Congress Hall in Philadelphia, and the Old Senate Chamber and Old Supreme Court Chamber of U.S. Capitol Building, Washington D.C. Bob was a gardener, a history/culture enthusiast, and enjoyed traveling. Surviving are his former wife, Marilyn B. Colborn; daughter, Amanda G. Colborn; stepson, Geoffrey (Katherine) W. Schoming; brother, George (Stacia) Colborn; sister Meg (Richard) Bond; two grandchildren, Molly and Julian; and friends, Curtis Burris, James Hughs, and Jason Amster. A service celebrating the life of Robert J. Colborn Jr. will be held 11 a.m., Friday, February 7, at All Souls Memorial Episcopal Church, 2300 Cathedral Ave., NW, Washington, DC, 20008. A reception will follow at the church. In lieu of flowers, memorial donations may be made to All Souls Memorial Episcopal Church (www.allsoulsdc.org). A further celebration is to be announced for this spring.
---
2012
In memory of Carolan Exon Underwood
ACR Executive Secretary from 1987 to 1990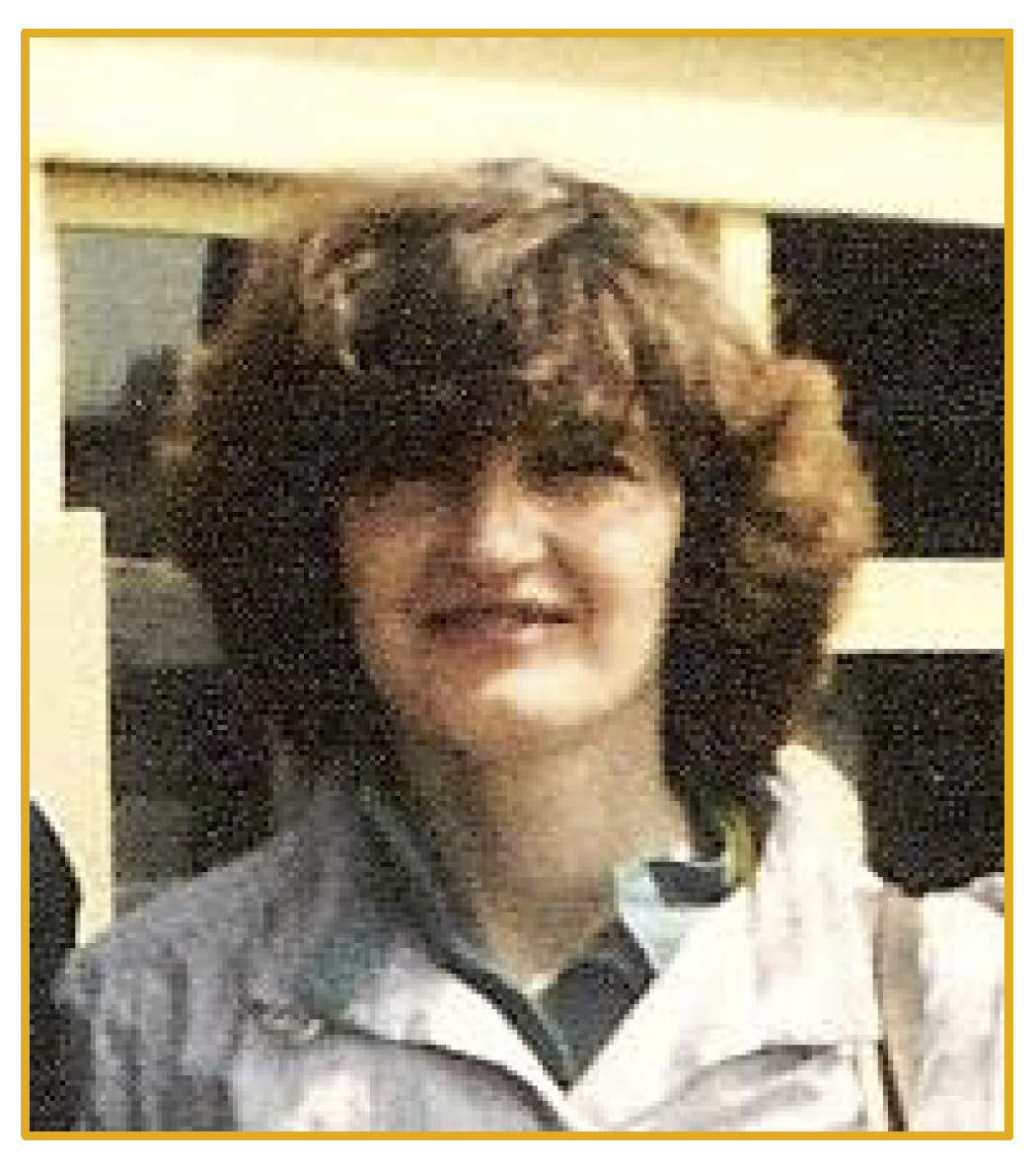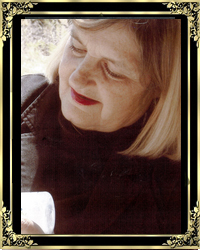 Obit ~ Courtesy of Roll Funeral Home, August 28, 2012
Carolan Exon Underwood – Saturday, December 22, 1945 – Tuesday, August 28, 2012 – was returned to the warmth and comfort of God August 28, 2012.  She fought a painful third battle with cancer this time of her lung, and she fought as long as she could until God heard her cries and extended his arm to return her home.
Carolan was born December 22, 1945 in the parking lot of the Sugar Bowl, with such an auspicious beginning the world had no idea the joy that approached. She attended Jefferson City High School , graduating in 1963. Her collegiate accolades included her Bachelors from the University of Kansas, and her Masters degree in English from Florida State University. She was married in the Panama Canal Zone to Kenneth Underwood while working for Army Intelligence. She had two children and returned to Missouri to share her joy with her parents. Back in Missouri she worked as an editor for the Secretary of State and eventually Director of Administrative Rules. She also taught high school English at Helias. She played the organ to the delight of so many at First Presbyterian Church for 22 years. She raised her two boys as a single devoted mother, juggling 2 jobs the entire time. Her joys in life and loves she participated in are numerous and proud. She was a longtime member of Cantorum in the alto section. She served as President and member of the local FS chapter of PEO. She was an active member of Tuesday Club. She spent many years assisting in the production of Friday Night Live, a local Public service station staple. She is survived by her parents, Dr. Charles Stuart Exon and Anne Exon. Her brother Charles Stuart Exon II, sisters Ellen Burns and Peggy Falk, two adoring sons Kenneth Lee Underwood and Stuart Underwood, and her beloved grandchildren Lucianna Uriel Underwood, and Stuart Bradford Underwood II. Carolans true joys in life were music and family, every holiday to her was a special one musically and for the gift of family. She loved to play with her grandchildren. Her joy, intelligence, sense of humor, and absolute unwavering love will never be forgotten nor dismissed by her family or close friends. There will forever be a void in all our hearts that only Carolan could fill. R.I.P. Mom, Mamaw, daughter, sister, and friend we will always love you with all we are.
Our Memories of Carolan
Carolan served the ACR Executive Secretary (the office now known as 'president') from 1987 through 1990.  Carolan worked for the Missouri Secretary of State's Office as the Director of Administrative Rules for many years.  The old-time ACR members will remember Carolan for her warm acceptance of everyone who joined the ACR ranks.  Carolan spent countless hours working on our behalf to organize conferences, and present sessions.
---
In memory of Rosemary Quigley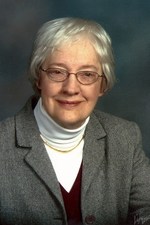 Rose Mary Quigley, 80, of Dalbo, formerly of Pierre, SD died unexpectedly on Thursday, October 4, 2012, at Abbott-Northwestern Hospital in Minneapolis.
Rose Mary ("Rosemary') Fitzgerald Quigley was born February 4, 1932 in Albion, Nebraska. She was one of five children born to Fred and Leona Fitzgerald.
In the 1950s, Rosemary worked for the Federal Bureau of Investigation in Washington, D.C. and Puerto Rico. In 1963, she married Walter P.J. Quigley, Jr., of Brooklyn, NY, and they settled in Rockville Centre, NY, to raise their family. In 1975, they moved to Pierre, SD, where Rosemary worked for many years as an analyst for the Legislative Research Council of the South Dakota Legislature. In 2007, Rosemary moved to Dalbo, MN, to be close to family.
Rosemary was indispensable in helping to raise five of her grandchildren after the death of her son-in-law in 2007.
Rosemary was a faithful, lifelong Catholic. She enjoyed volunteering at church and at her grandchildren's school, as well as reading, singing, gardening, and traveling the world. Above all, she cherished being surrounded by her family, children, and grandchildren.
Rosemary was preceded in death by her daughter Ellen Marie, her husband, Walter P.J. Quigley, Jr., her son-in-law Michael Nelson, and her brother, William Fitzgerald.
Rosemary is survived by her children Kathleen, Theresa, Maureen, and Matthew, daughter-in-law Eldana; grandchildren Ryan, Mikayla, Benjamin, Emily, Peter, and Isabella; and by her sister Margaret Dozler and brothers Pat (Joan) and Jack Fitzgerald and sister-in-law Carol Fitzgerald, her many nieces and nephews, and her extended family, the Nelsons of Mayville, ND and the Kaupenbaevs of Almaty, Kazakhstan.
---
2011
In memory of Kevin Fetherstonhaugh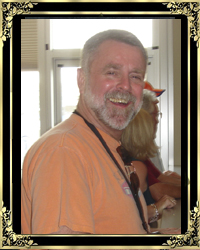 View a You Tube video of Kevin here.
Obit ~ Courtesy of the Washington Post, October 13, 2011
Kevin Fetherstonhaugh, 61, of Arlington, VA passed away at his home on Friday, August 19, 2011. A native of California, he graduated from the University of Southern California, San Diego and then moved east to Washington D.C. to earn his masters degree at John Hopkins University in their SAIS program.
For many years he was a valued employee at the Bureau of National Affairs in Arlington, VA. Kevin was known for his intelligence, integrity, sense of humor, engaging smile and twinkling eyes.
He will be missed by many colleagues at BNA, many friends, his parents, Richard and Maria Fetherstonhaugh of Carmel CA; a sister, Christine Fetherstonhaugh of Chico, CA; three nieces and his life partner of 32 years, Lisle Moore, of Arlington, VA.
There will be no services. Any gestures of tribute to Kevin's memory should be directed to Accelerate Brain Cancer Cure, www.abc2.org.
Our Memories of Kevin
What can be said about Kevin that hasn't already been said? His "engaging smile" was infectious, his friendships long-lasting. He helped to archive our listserv responses for this website and helped ACR in so many ways being on panels and sharing his knowledge and expertise. May he RIP.
---
2010
In memory of Candy Herring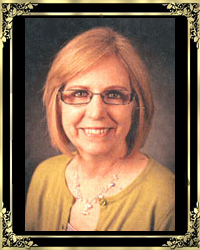 Obit ~ Courtesy of the Delta County Independent, Wednesday, June 23, 2010
Mrs. Herring was born Nov. 9, 1951, in Denver, Colo. to Harold and Martha (Criuckshank) Sanders. She graduated from Arvada High School and attended Metropolitan State College and graduated cum laude with a bachelor's degree in computer information systems.
She was baptized a Catholic a few weeks before her death. She was an administrator for the office of Secretary of State of Colorado in Westminster for 30 years. She enjoyed her children, reading, her book group, a good meal (usually pasta), and watching baseball games and traveling to Glenwood Springs. She went on two trips to Scotland with family and to Italy last year.
A funeral service was held June 15, at Sts. Peter & Paul Catholic Church in Denver, with Deacon Don Schroder officiating. A memorial service followed at St. Olivet Cemetery.
Mrs. Herring is survived by a son, Michael Herring of Arvada; a daughter, Lauren Heckler of Westminster; her former spouses, Chuck Heckler and Mark Herring; three nieces, Gailla Deckert and her husband Stacy of Arvada, K-Lee Stoltz and her husband John of Broomfield, and Morgan Antal of Golden; three sisters, Peggy Kugler and her husband Lonald of Cedaredge, Sherry Taylor of Arvada, and Janey Antal and her husband John of Golden; four great-nephews; three great-nieces; and two great-great-nephews.
Memorial contributions may be made to Denver Hospice or Arvada Center.
Catholic Archdiocese of Denver handled the arrangements.
Our Memories of Candy
Candy was very active in ACR and had a big heart. She was chair of the ACR Website Committee and helped to build and maintain this site. She also won the prestigious Robert J. Colborn, Jr. Innovation Award in 2007. Candy was appointed in 2006 as an Executive Committee member representing Arizona, Colorado, Idaho, Montana, New Mexico, Utah, and Wyoming. She is missed by her ACR family.