WINTER MEETING BIOGRAPHIES
Amy Bunk, Federal Register
Amy Bunk is the Director of Legal Affairs and Policy for the Office of the Federal Register. While at the Federal Register, she has traveled to Vietnam to participate in workshops on transparency in government with representatives of the Vietnamese government, business owners, and staff of the STAR Vietnam project. Her presentations focused on the legal authorities of the Federal Register, public participation in the US rulemaking process, and the importance of publication of legal documents before they become effective. Before taking this position at the Federal Register, Amy worked in the Office of Regulations and Administrative Law, Office of the Judge Advocate General, United States Coast Guard. While at the Coast Guard, she has worked closely on a number of high visibility merchant mariner rulemaking projects. She also coordinated a multi-unit response to a FOIA request related to the Station Niagara Investigation. She received her JD cum laude from Syracuse University College of Law and is a member of the Justinian Honorary Law Society. Amy is admitted to practice in New York.
Jeffrey W. Hague, Delaware
Mr. Hague is the Registrar of Regulations for the State of Delaware. The Registrar's Office is in the Legislative Branch and is responsible for the Deleware Register of Regulations (monthly) and the Administrative Code of Regulations. Mr. Hague's responsibilities have also included design, construction and maintenance of the Deleware General Assembly's website. He has worked in various capacities for a three state branches of government. He has served ACR as president, Mid-Atlantic Regional Representative and the 1999 Summer Program Chair.
Jason A. Schwartz, Institute for Policy Integrity
Jason A Schwartz graduated magna cum laude from New York University School of Law. After law school, he worked as an associate in the Washington D.C. office of Pillsbury Winthrop Shaw Pittman LLP. As a member of Pillsbury's public policy and life science practice groups, Schwartz provided strategic counsel to municipalities and foreign governments in their pursuit of appropriations, favorable international trade policies, and homeland security assistance from the federal government. He also advised public and private clients on current legislative initiatives, concentrating on energy and environmental policies, and on disaster, terrorism, and biosafety-preparedness. During his time in law school, Schwartz served as a legal intern to the Environmental Defense Fund, the Natural Resources Defense Council, and the U.S. Environmental Protection Agency. He was an articles editor for the NYU Environmental Law Journal and has published several pieces of legal scholarship on climate change, biodiversity, and the regulation of bioscience research and development. At Policy Integrity, Schwartz serves as a legal fellow where his research interests extend to energy, climate change, and state-based policies.
SUMMER CONFERENCE BIOGRAPHIES
Cody York, Tennessee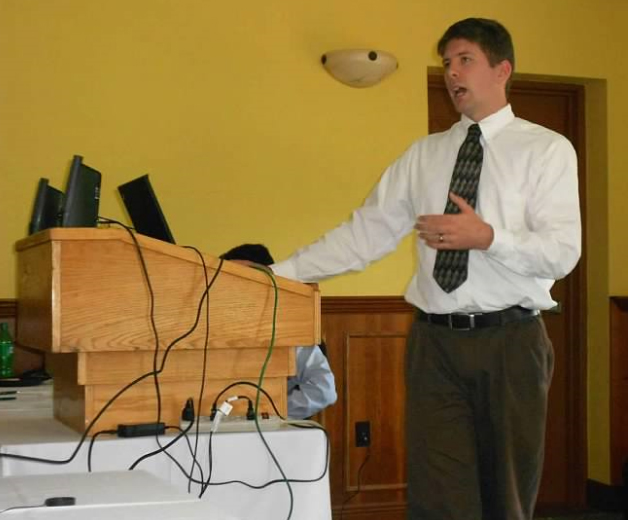 Cody Ryan York studied political science and psychology at Maryville College in East Tennessee, before receiving a master's degree of political management from George Washington University's Graduate school of Political Management.
For almost a decade, he operated York Consulting providing public relations consulting services throughout Tennessee at every level of government and the private sector. In 2009, York came to work for Tre Hargett as Assistant Director of Publications, and now additionally serves as Public Policy Advisor to Secretary Hargett. He lives in Murfreesboro, Tennessee with his wife and two children.