2013-2014 NASS Liaison to ACR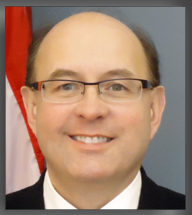 Matt Dunlap, Maine Secretary of State
The National Association of Secretaries of State (NASS) appoints a member Secretary of State to be the liaison to the Administrative Codes and Registers (ACR) Section. Matt Dunlap was named NASS Liaison to ACR on July 21, 2013.
Secretary of State Matthew Dunlap of Old Town, Maine's 49th Secretary of State, is the first person to serve non-consecutive terms in that office since 1880.
He previously served three terms as Maine's 47th Secretary of State. During his previous tenure, he served as President of the National Association of Secretaries of State and was named Maine's Public Administrator of the Year in 2008.
In 2005, he was appointed by U.S. Secretary of Transportation Norman Mineta to serve on a national rulemaking panel on driver license and identification card security, and has remained active in the national debate on privacy and national security.
He previously served four terms in the Maine House of Representatives representing part of Old Town and the Indian Island Voting District; he served three terms as House Chair of the Joint Standing Committee on Inland Fisheries and Wildlife as well as House Chair of the Government Oversight Committee.
A founder of the Maine Youth Fish and Game Association, he is an award-winning monthly columnist for The Northwoods Sporting Journal and is active in many civic endeavors, including board positions with The Windover Art Center, University of Maine 'M' Club, Russian-American Rule of Law Consortium, and the Sportsman's Alliance of Maine.
He was recently named a Commissioner for the Maine Wabanaki-State Child Welfare Truth and Reconciliation Commission. He was raised in Bar Harbor and holds degrees from the University of Maine. He lives in Old Town with his wife, Michelle Dunphy, and their daughter Emily Charlotte Dunlap.
Biography ~ July 26, 2013